Welcome to
The Tirrell Room!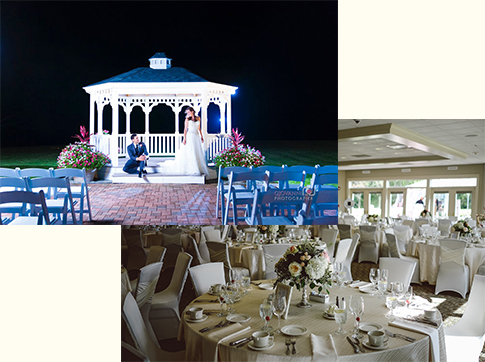 Imagine a private setting surrounded by impeccably landscaped gardens boasting stunning views of The Blue Hills as the backdrop to your wedding. Here you will find the Tirrell Room where elegance meets excellence in a regal and romantic setting. Our exclusive focus is to create the perfect wedding experience, each and every time. From the time you enter the double French doors through the foyer of The Tirrell Room, you will behold our beautifully decorated reception room.
Enjoy the splendor of natural light and magnificent views of our graceful, well manicured landscape surrounded by the majesty of The Blue Hills through floor-to-ceiling windows. The Tirrell Room accommodates up to 300 guests comfortably.
An added bonus is your very own private bridal suite as well as a comfortable and relaxing photo room adjoining the reception area. Just outside our reception room, amidst our beautifully landscaped gardens, sits our stunning white Gazebo, a glorious place for your wedding ceremony.